Company's Yacht Outing!
Yes! It's our department [Sales & Marketing]
that had came up with such brilliant plan for just ourselves! Wahahaha.
Now now, that's exclusive, not selfish. Sheesh.
Beautiful scenery of Sentosa, enhanced with a gorgeous peacock!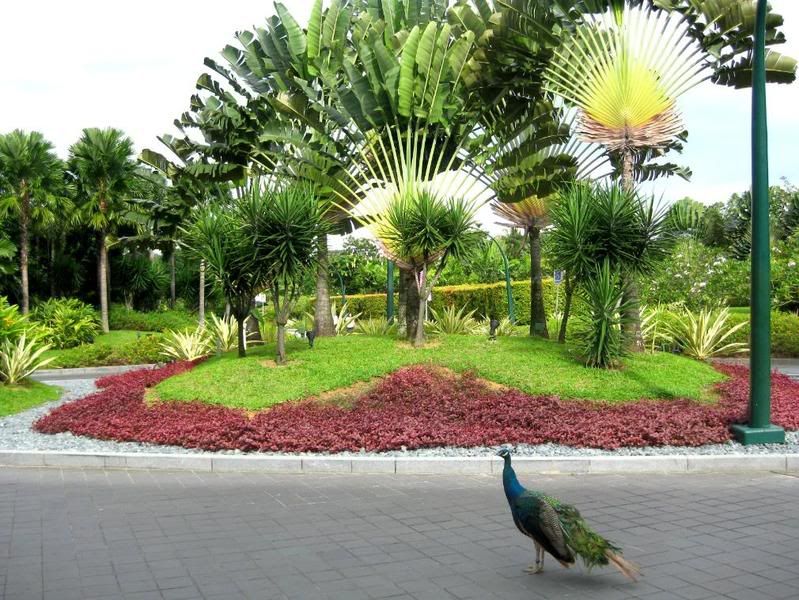 Queenie dear tried nearing it for a picture,
but this peacock's sucha bastard, only wanna pose with just itself!
It flaunted it's feathers to flirt before I could capture that poise!
Damn, bastard right!
See! Kept staring at the camera some more!
Disgustingly stunning: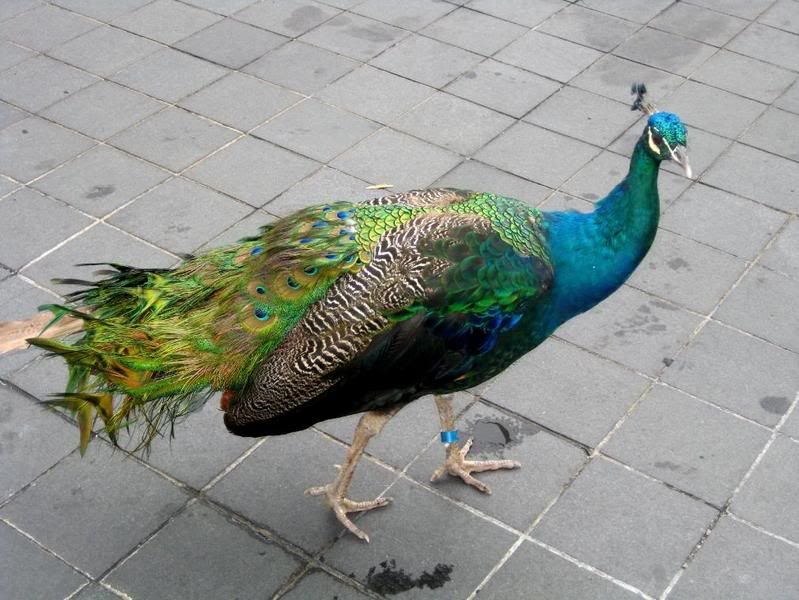 And here we are at One Degree 15!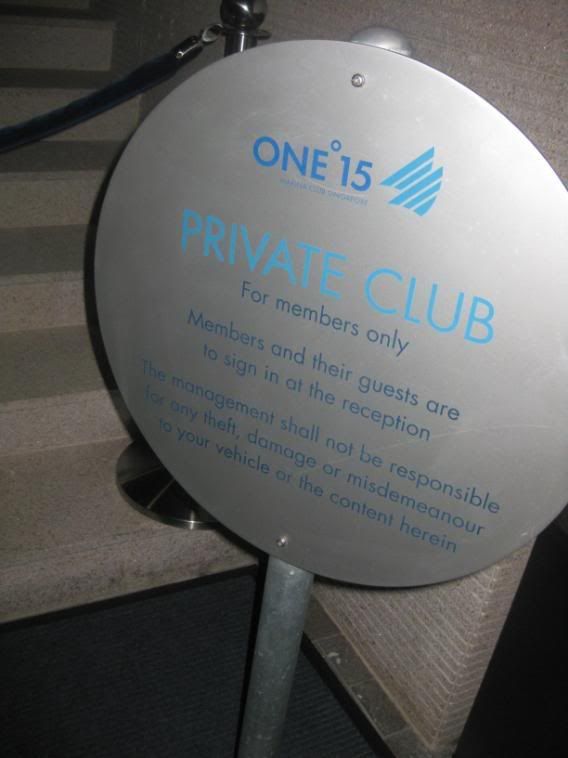 This charming yacht cost a hefty sum of $2300 for a mere 3 hours booking!
Limited to 16 people but we only had 14 of us!
Not my first time, but the biggest that I'd boarded: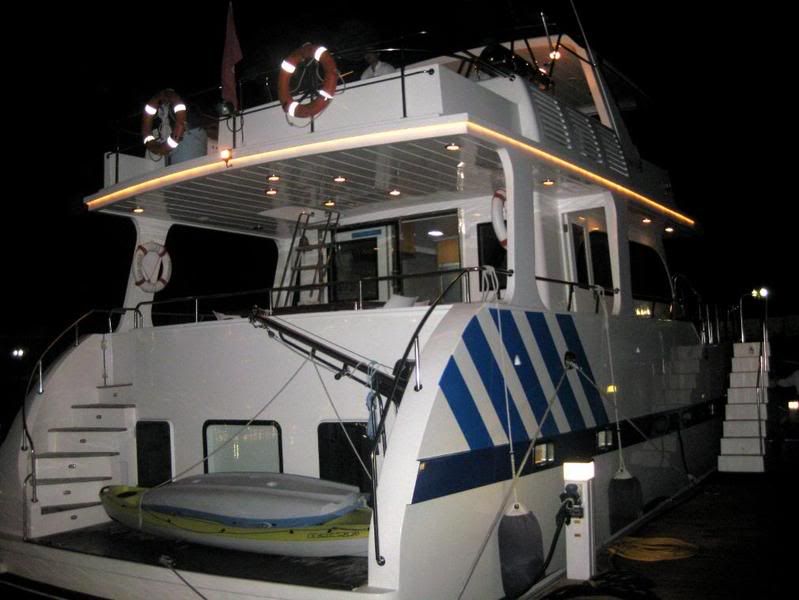 And it's mine, Mine & MINE!
WELCOME ABOARD, MY ROYALS!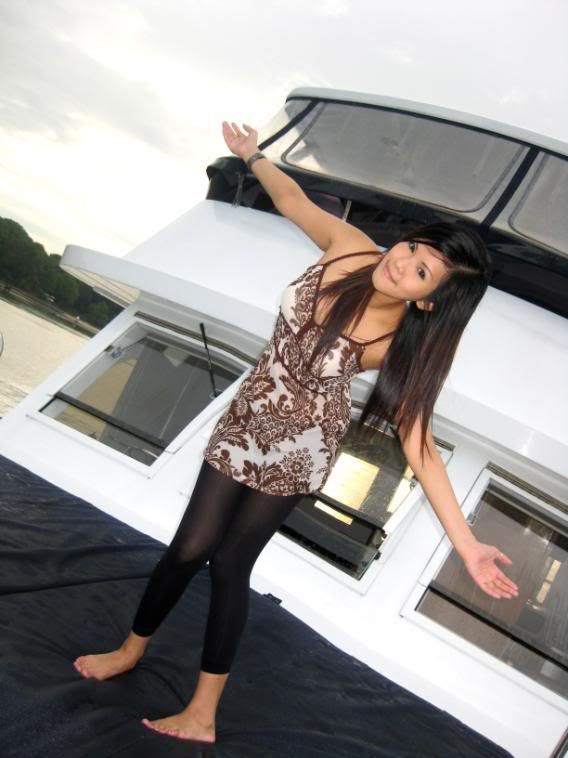 Fooling around with my lovely: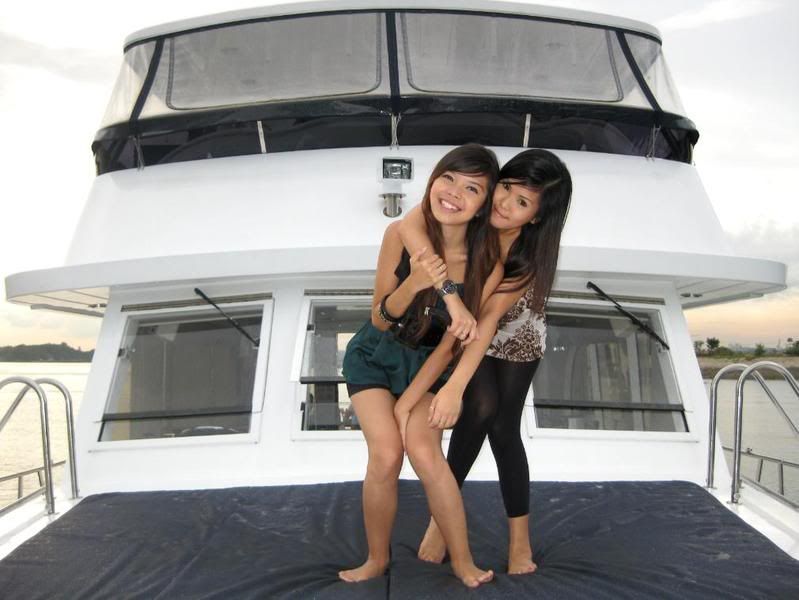 Breath-taking, painting-lookalike view~!
Enjoy admiring the following photography skills, all by yours truly:
(Fresh from camera)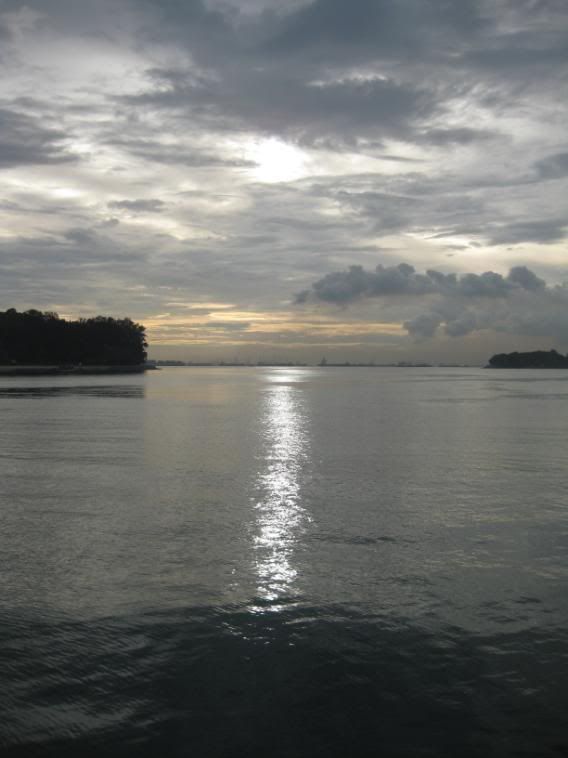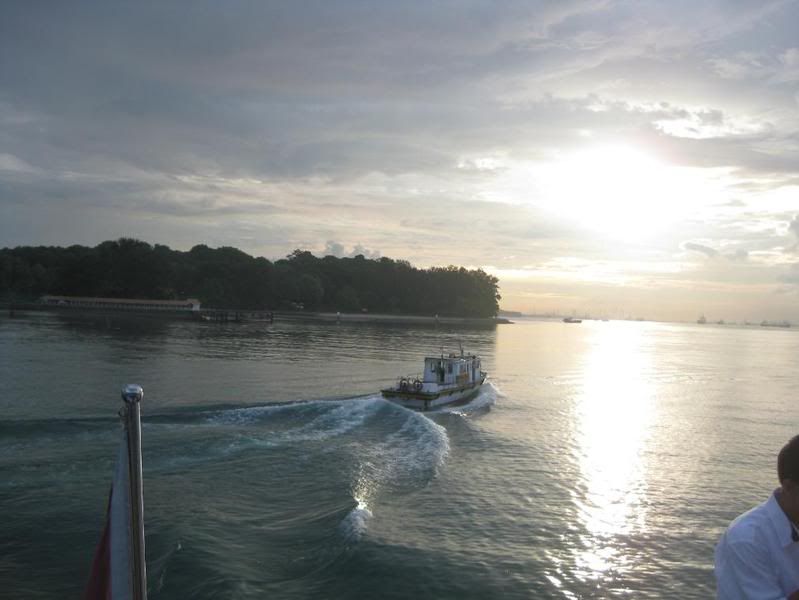 My favourite shot of the day, with the hottest model in the scene!
-Check out my colleague shooting at the back, LOL. They are all narcissists too!-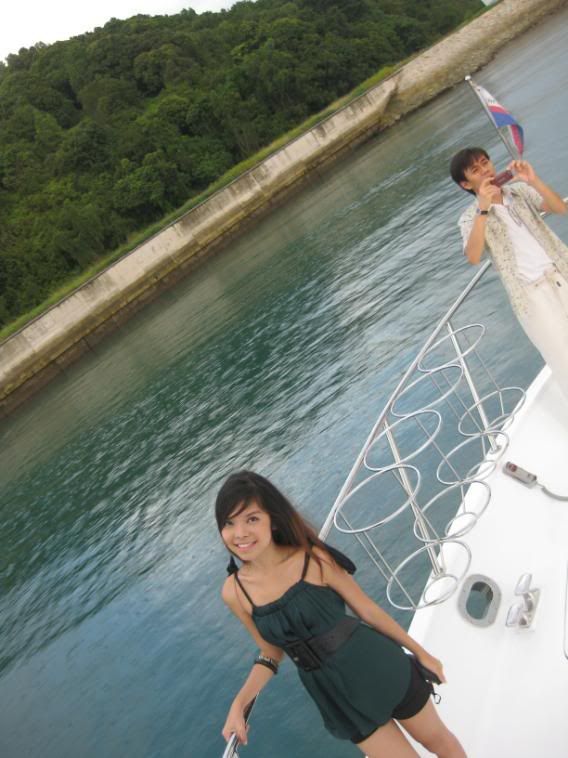 When I pick up the camera, you know, it's never ending: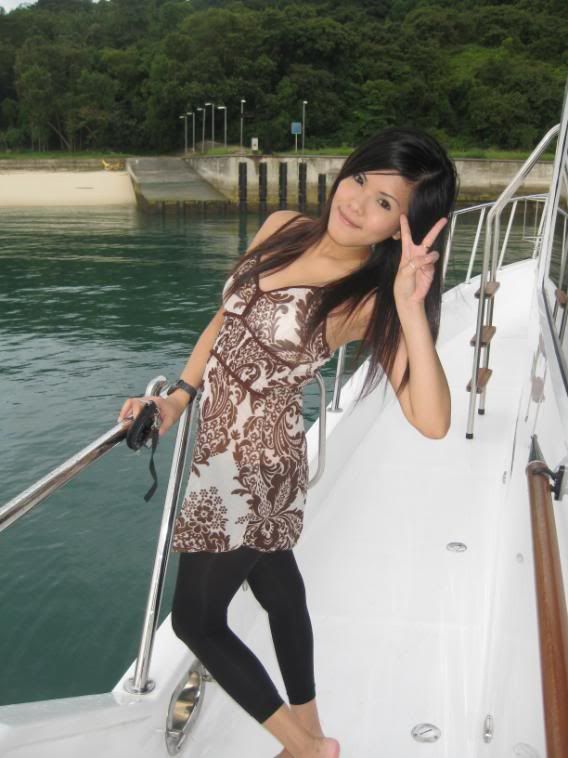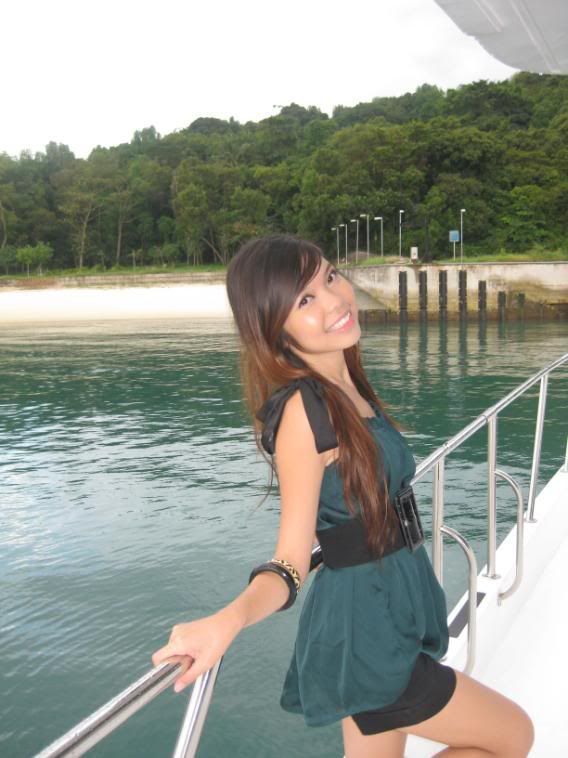 And my lovely colleagues of the same field!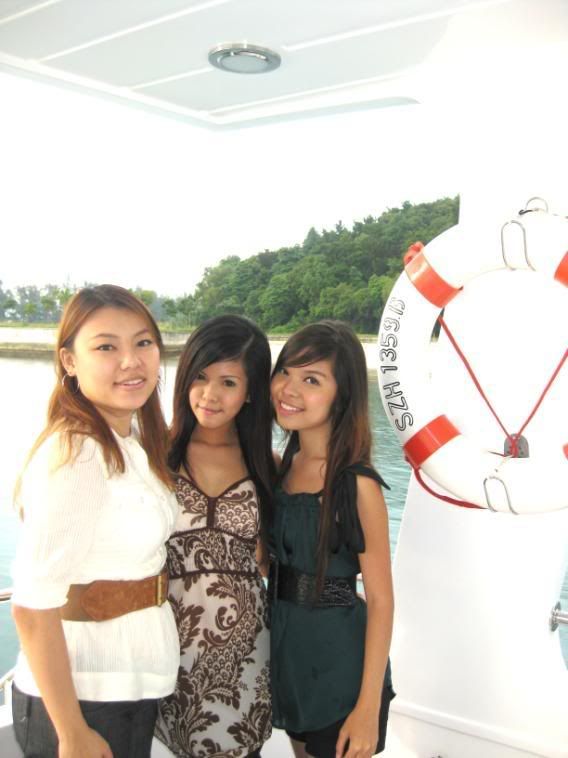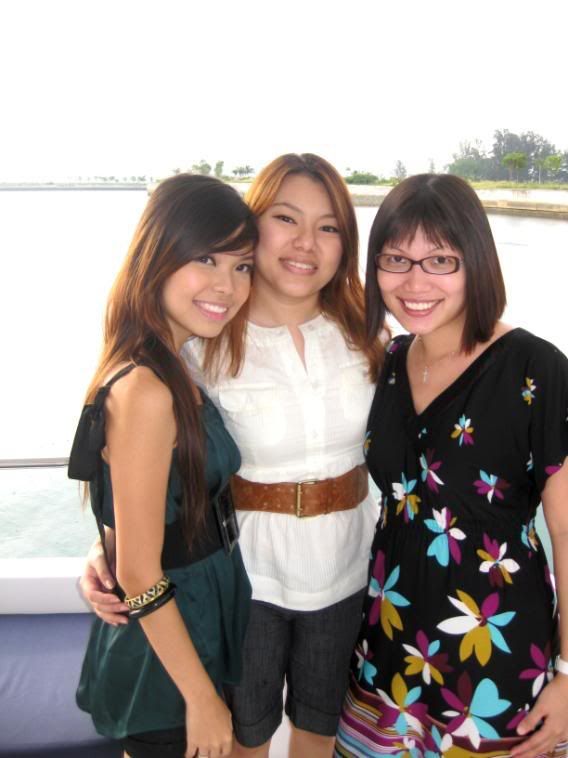 And before we realize, the other colleagues went missing in action!
OH MY GODDESS!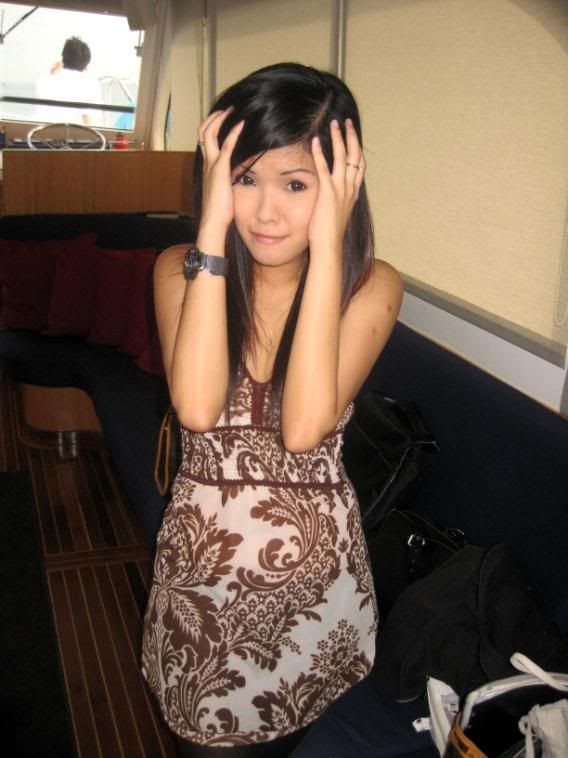 THERE THEY ARE!
ILLEGAL ACT CAUGHT IN ACTION!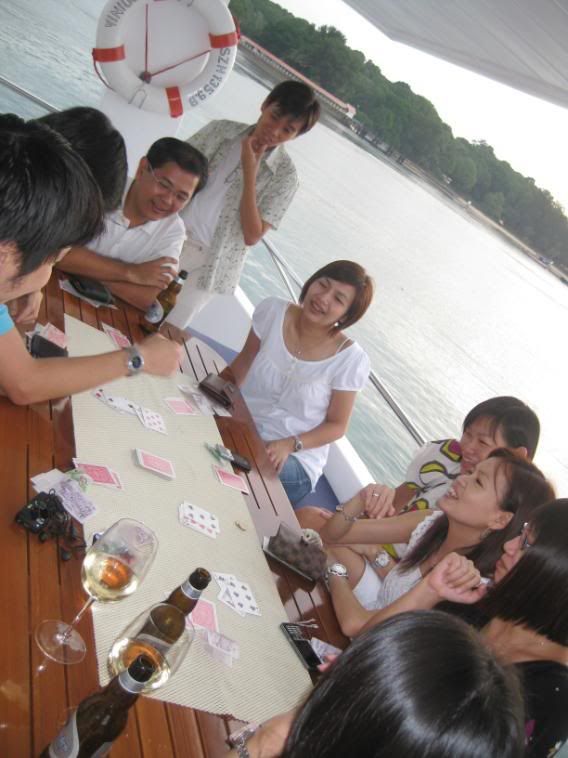 Alcohol, Poker Cards, Cigarettes!!!
Tsk Tsk Tsk...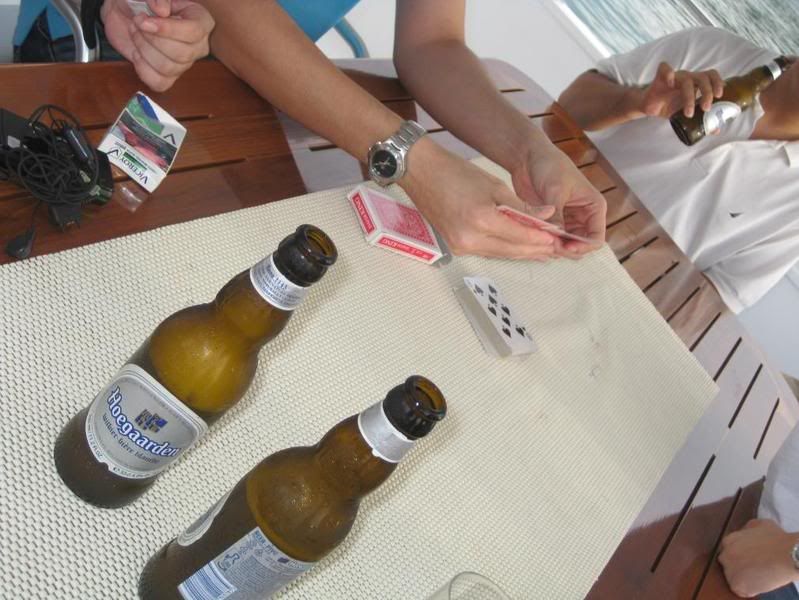 Being the goody kids,
we scurried away before we get dragged down and later turned bankrupt :X
Salute the Captain!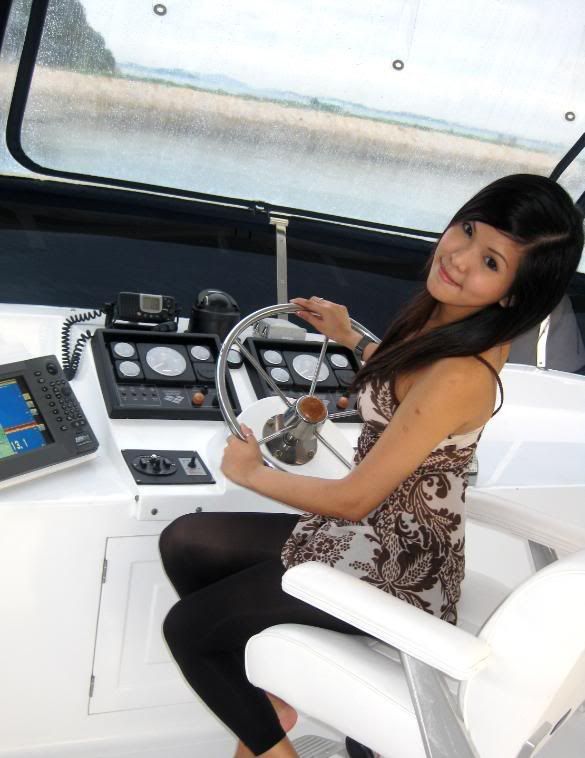 WOOOHOOOO~~~ AND OFF WE GO!
Look at the trail behind!
I'm flying~~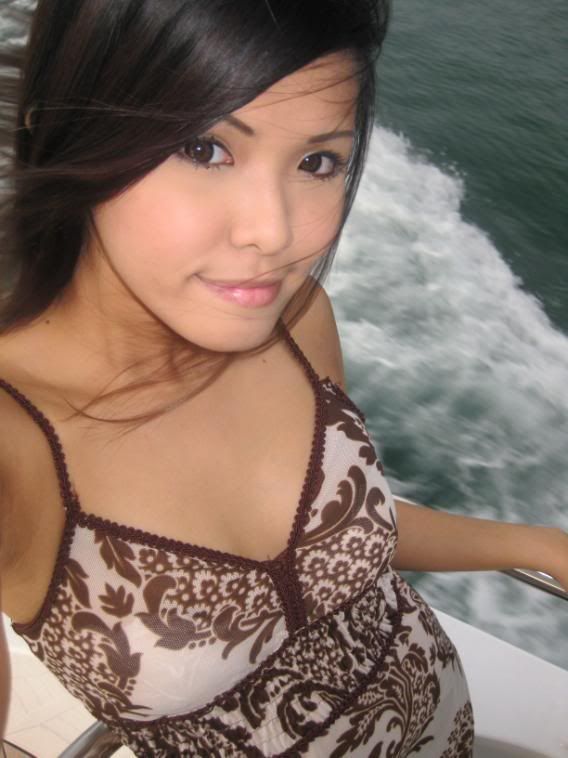 Enjoying the breeze~
SEE! I just can't stop!
MY HANDS! MY HANDS!!! The narcissism bugs had took over my control!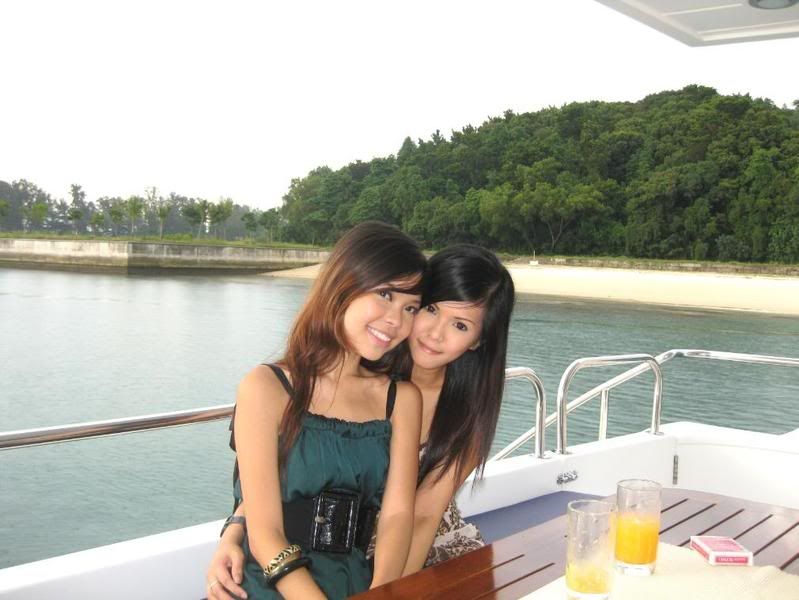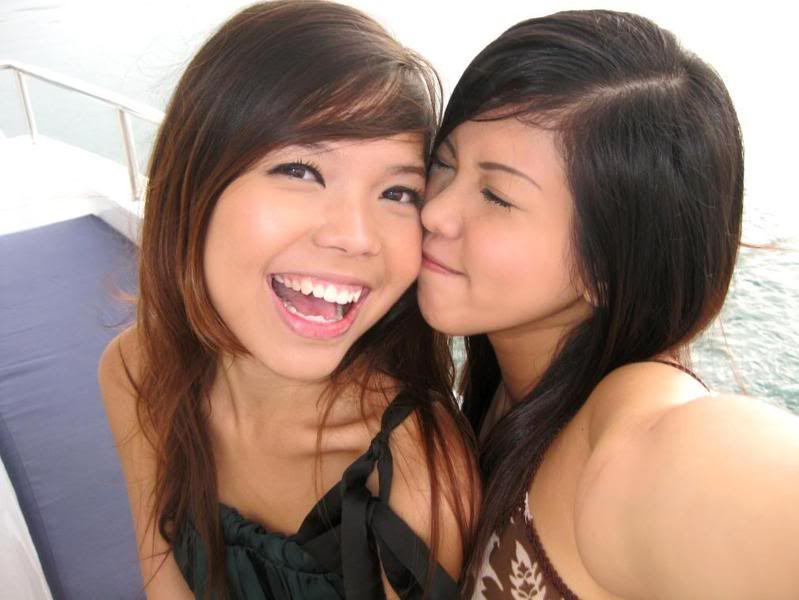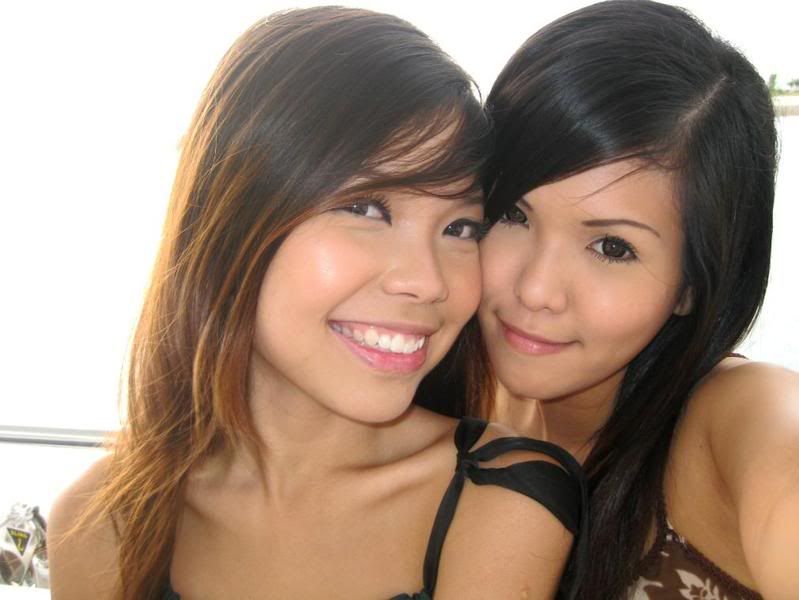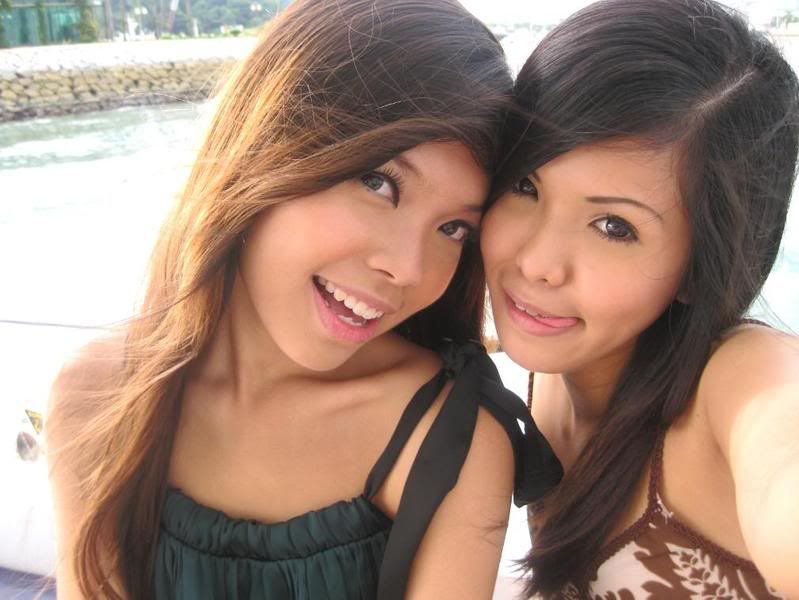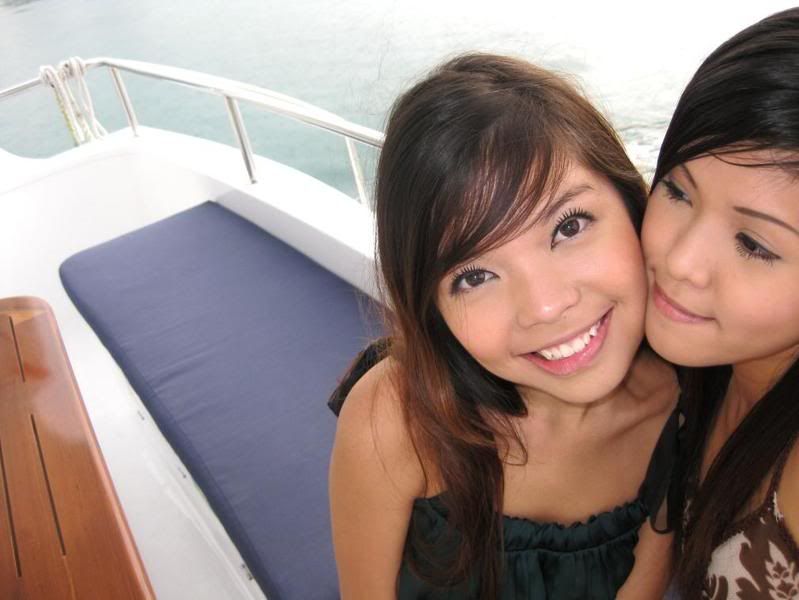 Moving into the Yacht!
Down down down we go~~~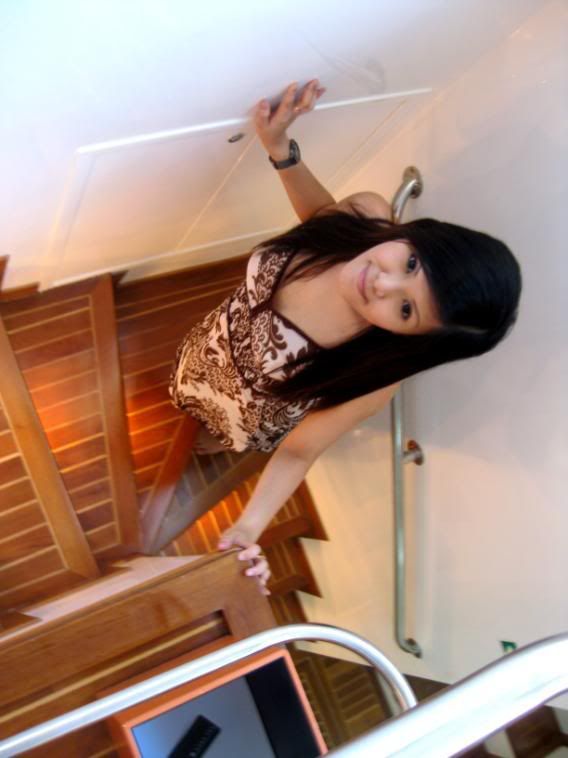 The master bed room! There's 3 other rooms if I'm no wrong.
So Cosy! Big big washroom too!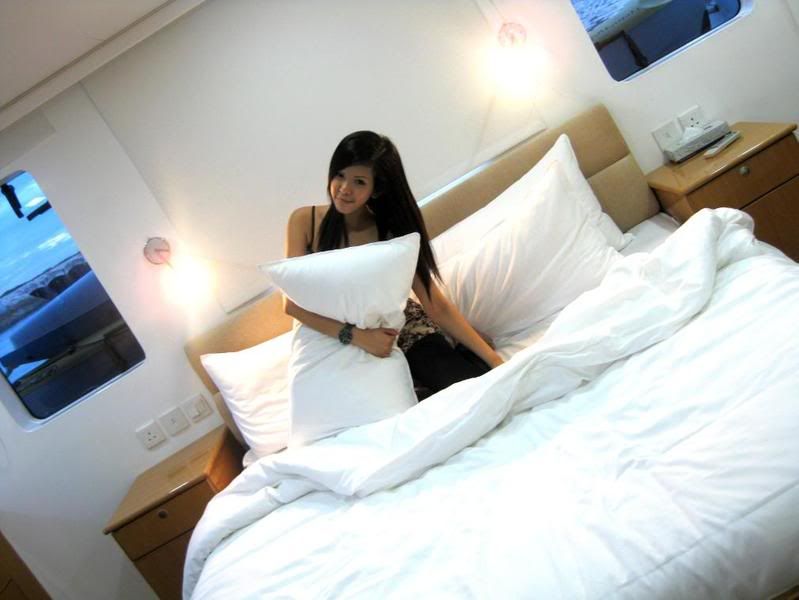 And then hopping onto the top!
There we found our personal chef of the day: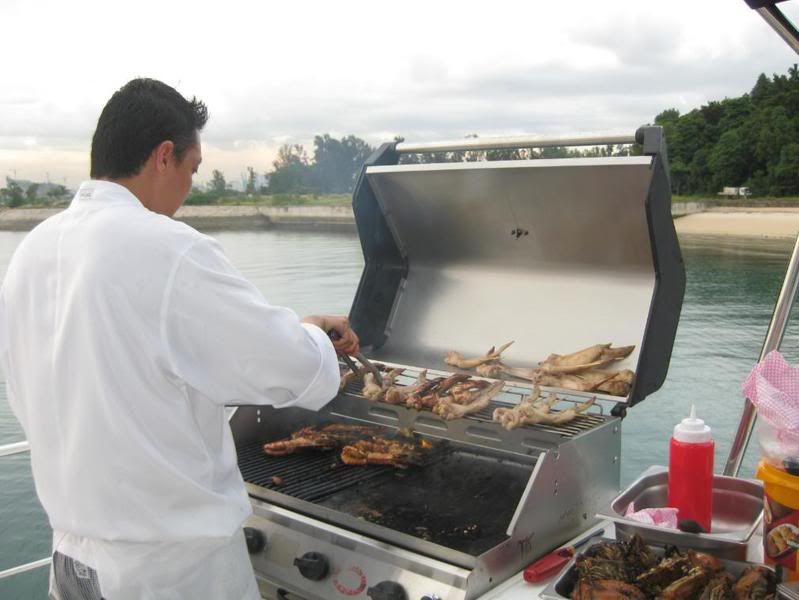 The freshly cooked.
Without flash: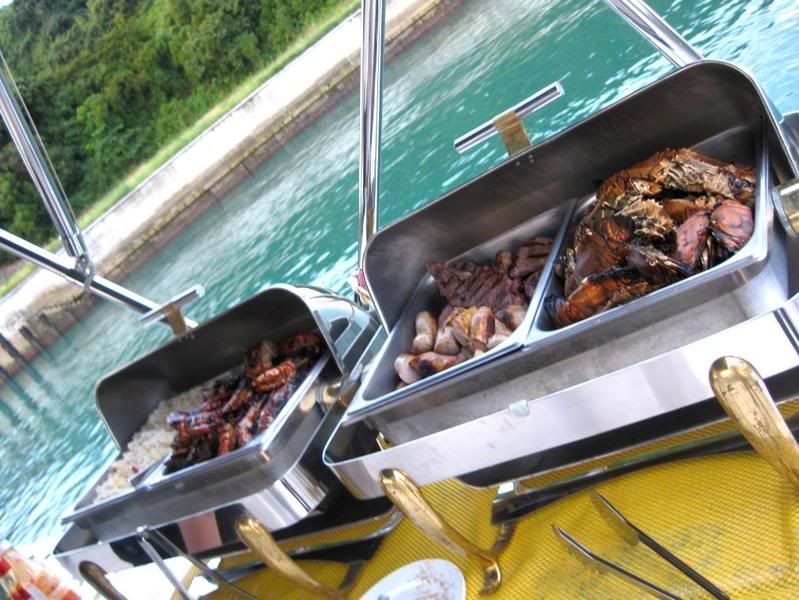 With flash: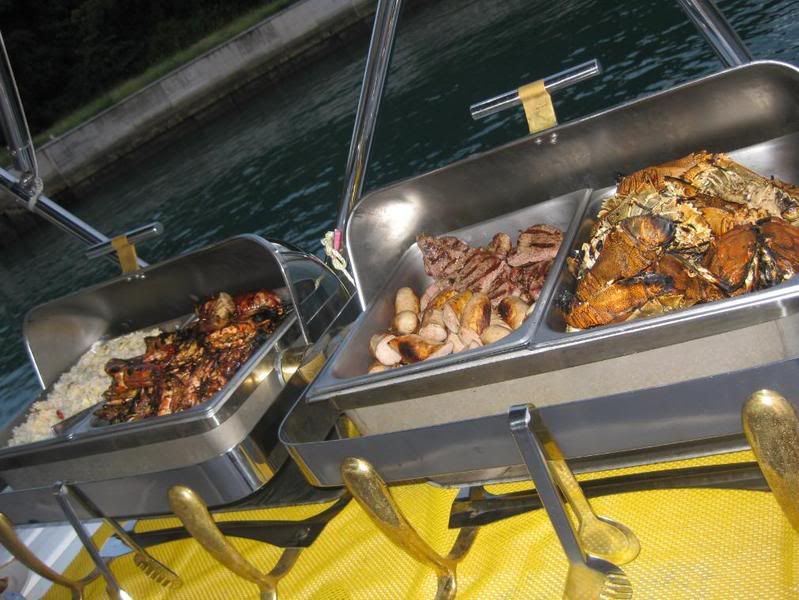 Champagnes and wines that I didn't touch.
Luckily we were served with juices as well!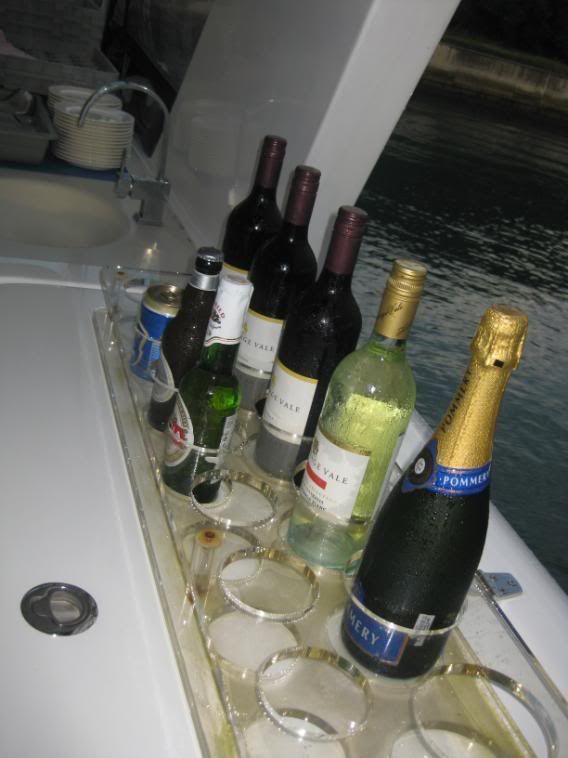 The Foodies!
Gamblers grabbed the food back to their den and continued with their game! zzzz
Lucky boss with the ladies~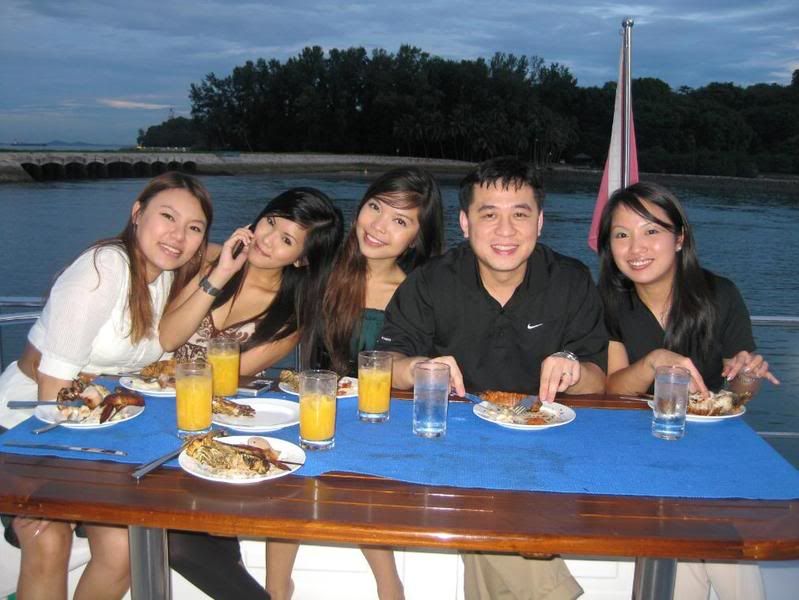 Finally we headed back to the port at top speed:
Loving the breeze from the top!
The gambling gang of colleagues are at the bottom~
Oh, we also passed by Sentosa while they were performing the "Song of the Sea!"
YES! We managed to catch the fireworks from the yacht!
The captain actually parked the yacht there for awhile~
Though no one might have even caught a glimpse of me,
I waved as I passed by the stage of the performance.
Bleas, who cares? It's a 1 minute of fame ok! hahahaha.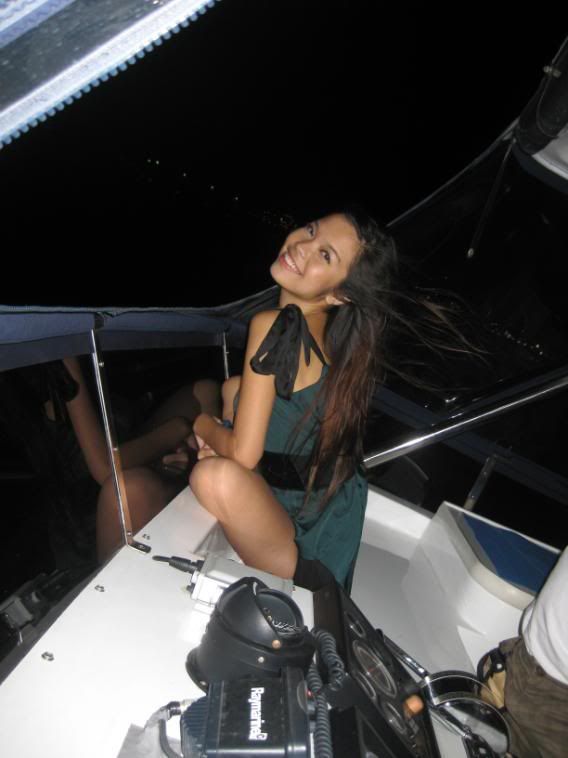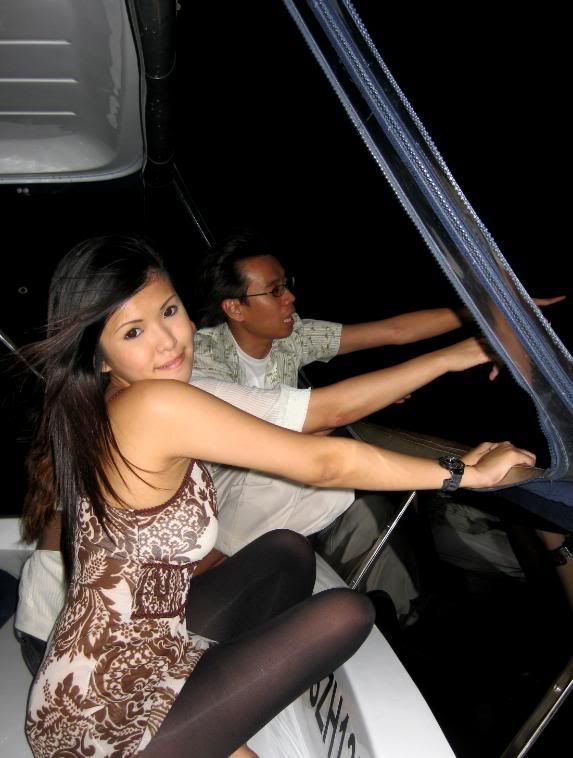 For that moment, I threw my stress away, into the open ocean.


What more can I say?

more, More, MORE to come!